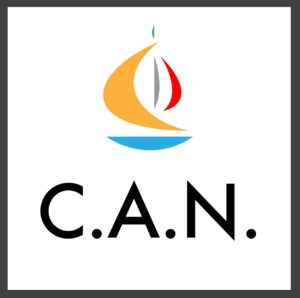 OUR WORK
"WE ARE ALL ON THE SAME WATERS AND WE CAN…" Honoring the nature of compassion through creative arts.
COMPASSION + ARTS + NATURE + APPRECIATION + EVENTS!
CONNECTING ALL… MOVING FROM SYMPATHY (observe, click or like) TO EMPATHY ( connect, contact & events ) TO COMPASSION (awareness, creations, gifts, fundraise or volunteer) is our transformative road.
GIFTS AND AWARDS:
"When One is honored, All are honored"
We consider that it is important to remind ourselves of the beauty of kindness and compassion. It is important to remember and encourage to be human and what is the essence of humanity until it will be not necessary to be reminded anymore because we are living in peace and respect.
The C.A.N. Pavilion International Foundation is the organizer of the C.A.N. Appreciation Gift Awards to honor Compassion & solidarity work through the creative art fields. The Awards are announced usually in coincidence with an important artistic international event.
Different Gifts are awarded in many categories and innovation is encouraged to find new and original ways to show kindness and appreciation to each category. All participants receive a Gratitude Mention and will become part of our community.
2. PAVILIONS, Events, Campaigns & Activities.
How make compassion real? Random ACTS of kindness
We organize Campaigns & Events combining Art with Philanthropy in different occasions and by request of partners and friends of our Community. Every event always could have a space for solidarity.
The C.A.N. Pavilion is a space for compassion inside any Event or Activity.
3. GLOBAL COMMUNITY: COMPASSION MATERIALS AND TRAININGS
"Separation is an optical delusion (Einstein)"
We invite all our community to create, design and use art tools to create messages and exploring awareness on the practice of compassion, observing it in Nature and surroundings, to generate works that address the subject of Compassion in Action.
Creations will be published in our social media channels using basic hashtags #canpavilion #canpavilionfoundation
If you wish to share your work with our community contact us by email.
Also we organize some Compassion Trainings and meetings. Please register to our community newsletter to receive our news on activities coming up in the near future.
4. OUR TRIPS 
"Compassion is our best friend in times of suffering"
We aim to be able to organize many group voyages and trips to many places in our world to cultivate compassion. We organize certain hubs and dialogues in natural settings with diverse communities to listen to each other.
Also, we promote the involvement and engagement in different compassionate organizations and we help to arrange trips to volunteer for them and share community experience. We are convinced that we all can put ourselves in another's person shoes and help each other.
5. SOCIAL MEDIA MULTIPLATFORM CHANNEL.
"Economic interdependence helps the message of universal compassion & Force us to look at our humanity globally"
In our interconnected world of today, news, knowledge and information is our most powerful tool and enabler. The Awareness on the importance of compassion is spread globally by different communication tools and increases the global awareness and connection of the dots to help compassionate action.
C.A.N. PAVILION FOUNDATION INTERNATIONAL
http://www.canpavilionfoundation.org